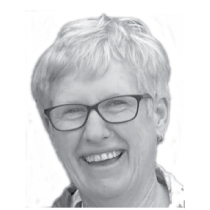 Judy Allan
Project MU16003 - Pest and Disease Management and Research Services - Australia
Judy grew up on a dairy and beef farm on the far south coast of NSW and followed her love of agriculture in her tertiary studies. Her first 'real 'job was as an Extension Officer in the NSW Department of Agriculture servicing the Rural Youth Organisation, Agricultural Bureaus and Farm Management Courses. Soon after being appointed the position was deleted during one of those Government Department restructures that's happens fairly frequently.
At that time (1982) the AMGA was lobbying to establish a Mushroom Industry Advisory Officer position and Judy was offered that job. Having never been on a mushroom farm before there was a steep learning curve. For the next 6 years she worked closely with mushroom growers as well as researchers at the Biological and Chemical Research Institute at Rydalmere and gained a strong technical base in mushroom pest and disease management.
Her work in the mushroom industry has now spanned 36 years, most of it as a private consultant working at both farm and industry level reinventing her next work cycle on numerous more occasions. Judy has been project leader or team member in multiple funded projects including Mushroom Picking Practices, Training, Pest and Disease Management Service, AMGA Journal Editor, Mushroom Disease Diagnostics. Currently she is a team member in Project MU16003 Pest and Disease Management and Research Services.