Join the AMGA- 1400 x 450
The Australian Mushroom Growers Association Conference 2022
WELCOME to the AMGA Conference 2022, the 44th conference presented by the Australian Mushroom Growers Association. This event offers a fantastic program, with farm tours, international guest speakers, Australian research providers, an exhibition, and two exciting networking events, to  be held in Adelaide, South Australia over three days – Wednesday 26 to Friday 28 October 2022.
This highly anticipated conference is open to all member and non-member Australian mushroom growers, compost producers, industry suppliers and stakeholders, with tickets on sale now. 
The AMGA Conference 2022 is set to facilitate the exchange of ideas among the Australian and international mushroom growing community – Growing the future, together. 
AMGA 2022 Conference
Welcome! From the Chairman of the Conference Committee. 
Held every two years, the AMGA conference is the principal meeting point for professionals involved in the mushroom growing industry in Australasia and welcomes numerous guests from overseas.
The conference is made up of suppliers, growers, farm owners and well respected national and international speakers. It's the perfect occasion to gain pragmatic advice from our speakers, connect with other professionals through genuine networking opportunities, and to increase your knowledge of the industry.
On behalf of the Australian Mushroom Growers Association and our volunteer Conference Organising Committee, I look forward to welcoming you to beautiful Adelaide on Wednesday 26th to Friday 28th of October 2022!
– Nick Femia, SA Mushrooms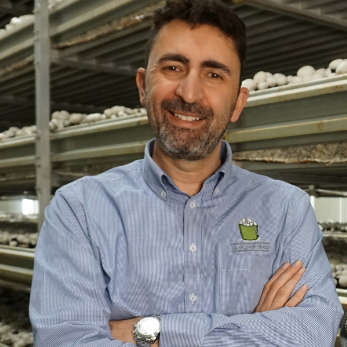 Early bird tickets on sale now