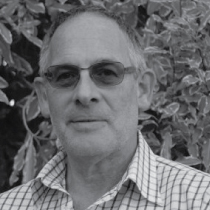 Dr WARWICK GILL
Project MU16003 – Pest and disease management and research services - Australia
Warwick began studying mushrooms early in his research career, culminating in a Ph.D. thesis entitled 'Drippy Gill' (an unfortunate case of nominative determinism!) – an ooze disease of the cultivated mushroom Agaricus bisporus caused by Pseudomonas agarici at the University of Canterbury.
As a recipient of a Japan Science and Technology Agency research scholarship, Warwick then spent two years at the Tottori Mycological Institute, part of the national Japanese Mushroom Research Centre, investigating mushroom diseases. This was followed by three years as a research fellow in the Laboratory of Forest Botany at the University of Tokyo investigating Tricholoma matsutake cultivation and ectomycorrhiza morphology.
Warwick arrived in Australia in 2000 to take up a Department of Industry, Science and Technology scholarship at The University of Tasmania to continue research into Tricholoma matsutake cultivation in partnership with Huon Valley Mushrooms.  At the conclusion of the project, Warwick took on numerous roles at Huon Valley Mushrooms including spawn producer and head grower (specialties) and eventually farm manager.
Warwick left Huon Valley Mushrooms to join the project team delivering project MU12007 – Development of a pilot mushroom farm disease monitoring scheme and to contribute to the Pest and Disease Management Service.  He is currently engaged in project MU16003 – Pest and disease management and research services.
Dr WARWICK GILL Information